Milk and cheese play major roles in many diets all around the world. Yet, few are aware of the problems brought about by cheese whey – a massive by-product from dairy processing. "Here in Brazil, I came across so many difficulties in finding information about how much whey was produced, and what was done with it," said Maria Paula Giulianetti de Almeida, PhD candidate with Gustavo Mockaitis in the Interdisciplinary Group for Agricultural and Environmental Biotechnology at the University of Campinas Faculty of Agricultural Engineering and CAPES visiting doctoral researcher in the Weissbrodt Group for Environmental Life Science Engineering at the TU Delft Department of Biotechnology, "so I decided to dig deeper into this." 
An amount as high as 154 million m3 of cheese whey is produced annually, and a substantial proportion (42%) is turned into low-value products like animal feed and fertilizers, or simply discarded in the environment. However, cheese whey in the water stream can lead to eutrophication – the nutrients in whey can serve as the substrate for microalgae biomass, leading to excessive algal growth, decay, and oxygen depletion in surface water. This is a particularly big problem in Low- and Middle-Income Countries (LMICs), as the technology and funding to treat whey and remove nutrients from water is not widely available. Poorly enforced environmental regulation further encourages whey producers to simply discard whey residues into a nearby water stream.  
In their recent preprint, published in the open peer-review mega-journal The Evolving Scholar, Maria and her co-authors devised a scalable roadmap to combat this issue. They looked into bioprocesses that can capture the nutrients in whey and turn it into a biomass that can be used as food supply, or processed into other value-added products like biofuels.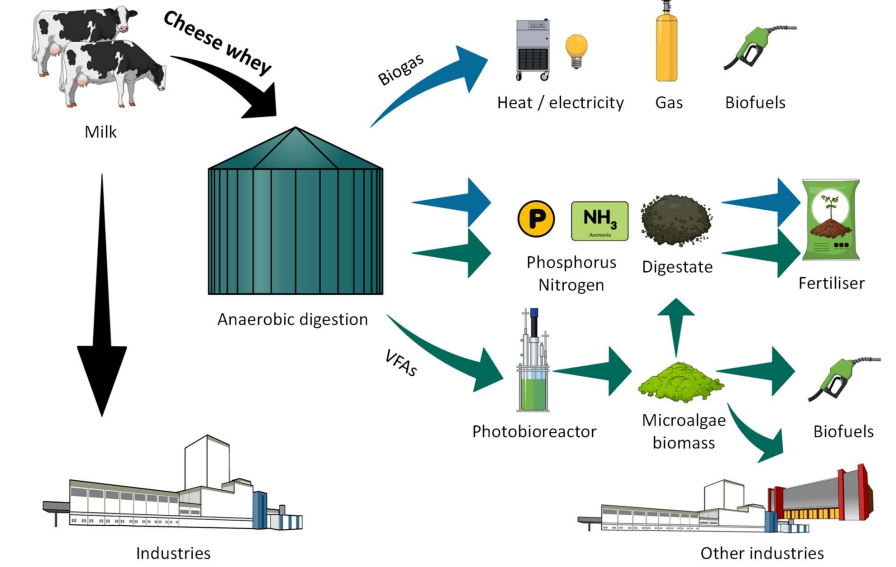 However, understanding and describing these processes is only the first step. For people from all around the world to be able to make use of them, there is a need to marry these technological discoveries with local social and cultural contexts. "There are many regions where there is no access to information, no access to technology," said David Weissbrodt, Assistant Professor at the TU Delft Department of Biotechnology, and corresponding author of the preprint. "We have to make this information open-access, and if (end users) have internet access- which can still remain a barrier in remote areas and communities- they can add information on how to make the technology accessible." To be able to close the loop and achieve a circular economy, whey producers, innovators, local policymakers, foreign investors, etc., need to come together to use the available information to devise an action plan. 
This is one of the authors' motivation to share their work on The Evolving Scholar. "An obstacle we face in publishing is that the time for delivering knowledge to the scientific and broader communities is very long, often more than 6 months." Publishing this preprint on The Evolving Scholar allows the research output to reach the relevant communities and stakeholders faster, while the open peer review system means that the broader community can also benefit from and participate in the scientific discourse during reviewing, which usually takes place behind closed doors. "When we apply for funding, we have to address our impact pathway: what our outputs from the work are, and how we translate this output into concrete outcomes for the community, from the knowledge users to the broader society, the Industry, the government, etc. If people across this impact pathway would contribute to this peer review, this can enhance the impact of the work as well." 
Publishing their work openly on The Evolving Scholar is only the first step in the impact pathway. "(We have to be mindful of) to what extent the stakeholders (across the impact pathway) can access the information, for example, whether they have internet access, what devices they use, etc. Across the digital revolution, these are important questions to think about for any technology developers," David remarked. "I think it's hard not to have this discussion today. With Maria, we were able to publish this preprint in this journal and create a bridge between the Netherlands and Brazil. It's important that we evaluate the extent to which this information is accessible, for instance, to people, stakeholders and users in Brazil."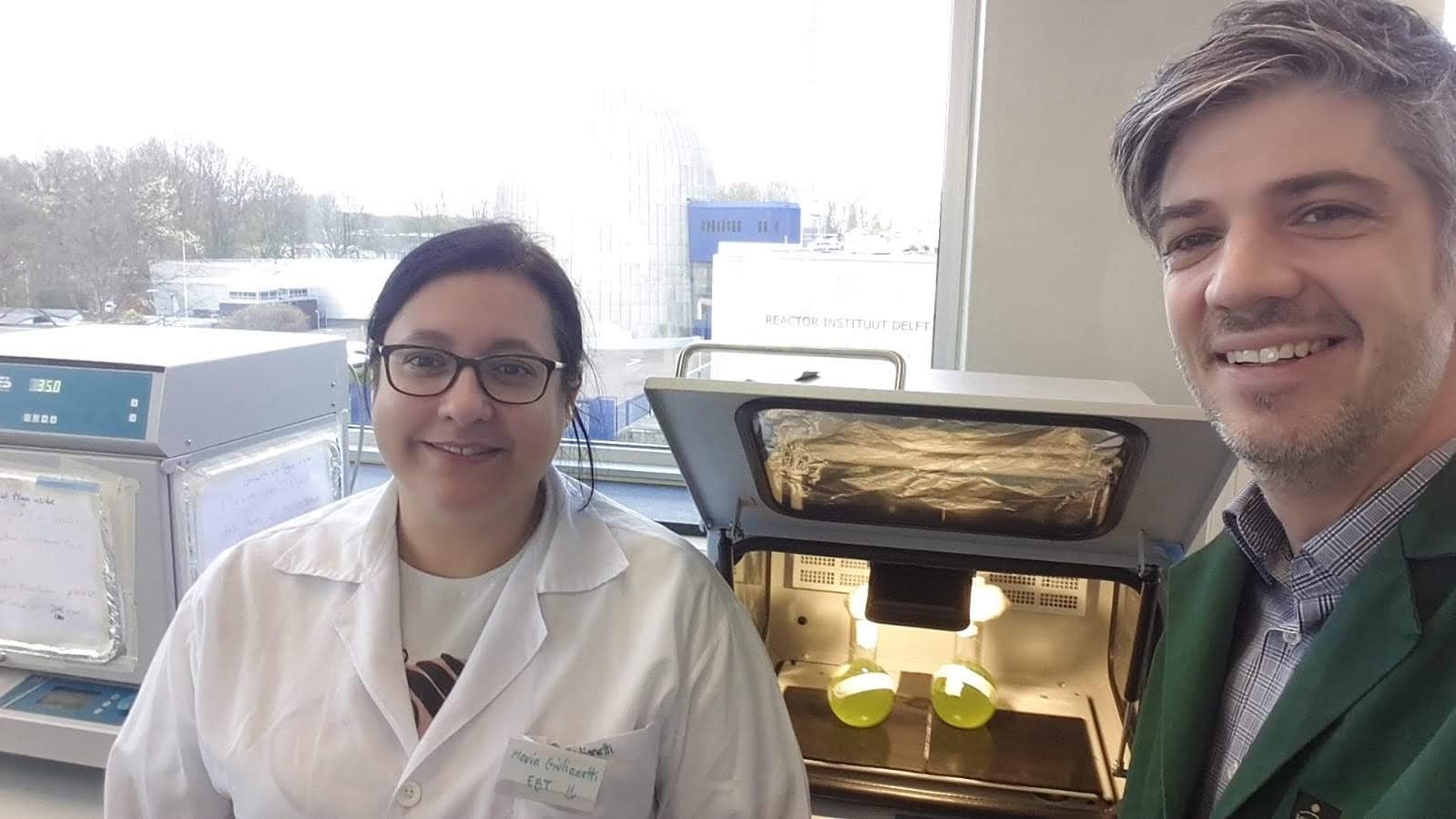 "Got Whey? The significance of cheese whey at the confluence of dairying, environmental impacts, energy and resource biorecovery" is now published on The Evolving Scholar and available for review and comments. You can also publish your work on The Evolving Scholar and support open knowledge and peer review– find out how today.