Delft Academic Press (DAP) with offices at Leeghwaterstraat 42, was the publisher of VSSD, TU Delft's student union, until the end of 2022. In its long existence, it focused mainly on publishing teaching materials for Delft students. It also published monographs for other academic institutions.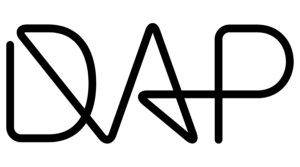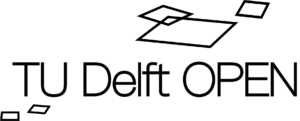 A long History
The current board of the VSSD decided in the fall of 2022 to cease publishing activities in the foreseeable future. This ended a very long-running business of publishing and distributing physical teaching materials. The precursors of the DAP start as early as 1905, the year Delft University of Technology was given promotion rights.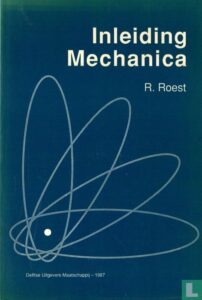 VSSD previously published textbooks under the names DUM, Delftse Uitgevers Maatschappij, DUP (part of the Library of Delft University of Technology) and VSSD. In the years 1972-2005, the books were published by Delft University Press on behalf of the VSSD. After DUP was sold to IOS Press in 2005, the name DAP was created.
TU Delft OPEN Publishing ensures continuity
The termination of the company meant a major problem for several lecturers. Their books were suddenly no longer available as of 2023.
To combat this problem, TU Delft OPEN Publishing held several discussions with the publisher of DAP and the trustee with the aim of being able to offer the educational material to students. A list was drawn up of DAP titles that were relevant for TU Delft OPEN Publishing to (re)publish. This is done as a textbook with an open license. The number of titles was eventually determined to be 17. TU Delft Open Publishing received the source files and where possible copyright contracts from the DAP. Subsequently, separate contracts were signed with all authors that stipulate how the work will be published under an open license. DAP was financially compensated for this buyout with a one-time donation from the collection budget of TU Delft Library.
TU Delft Open Publishing is very pleased that it can now offer these books, which have been an important part of our education for many years, unrestricted access as open textbooks. For students, this means that they can download these titles for free or print them themselves, or have a copy printed at printing cost. For authors, it means that their book is now available for anyone to download and use, without having to ask explicit permission or obtain access rights. TU Delft sees this as an important condition for making studying more accessible and equal.
In the course of 2023 and 2024 the books – adapted or not – will appear as textbooks.
Currently already published by TU Delft OPEN Publishing:

https://textbooks.open.tudelft.nl/textbooks/catalog/book/57
https://textbooks.open.tudelft.nl/textbooks/catalog/book/43
https://textbooks.open.tudelft.nl/textbooks/catalog/book/58
https://textbooks.open.tudelft.nl/textbooks/catalog/book/59