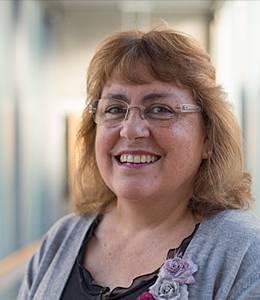 As a researcher in water and coastal management, Associate Professor Jill Slinger is also an advocate of open access. Through her work in the Multi Actor Systems Department of the Faculty of Technology, Policy and Management (TPM) at TU Delft, she utilises both qualitative and quantitative methods to advance stakeholder-inclusive, model-based decision making and co-design. 
To make her educational material and the research of others in her field more accessible, Slinger has worked together with TU Delft OPEN Publishing on three projects: an open textbook, an open e-book and an open access journal. 
Context and communities
In the policy analysis group at TPM, Slinger describes the focus as teaching a structured approach to decision making that takes into account both social aspects as well as modelling aspects. "It's the hard and soft sciences combined into a craft of policy analysis," she said. "My personal research focusses on water and coastal systems and it's about context sensitive design of solutions so that you take the ecological context and the social context into account when you design infrastructural solutions in water or coastal systems." 
Slinger's work also centres on communities because, as she puts it, communities don't move. "They're the memory in a system and they have to live with the consequences of decisions made, sometimes at higher levels, about what's going to happen in their area. I think including their knowledge in the process changes the degree to which you can make the fit better between an envisaged solution and something that might actually work in their environment." 
Reaching a broader audience
Over the years, Slinger has developed numerous courses using an iterative design approach. This method was applicable for engineering students, but when it came to designing massive online open courses (MOOCs), she realised the audience for her material would be much broader, potentially including civil engineers, ecologists, planners and urbanists, architects and policy analysts. In this case, they don't all have knowledge of design theory.  
So, she created two edX MOOCs based on design principles, and taking a more an observational approach. The first course, Engineering: Building with Nature, explores the use of natural materials and ecological processes in achieving effective and sustainable hydraulic infrastructure designs. In the second course, Beyond Engineering: Building with Nature, the missing element of Social Design Principles is developed and taught.  
Turning MOOCs into a book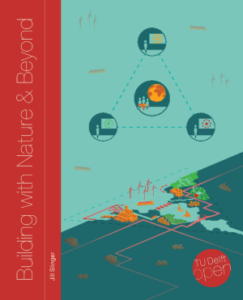 According to Slinger, the first MOOC has had more than 20,000 participants. The second, which has only run once so far, had over 760 participants. In order to make the educational material even more accessible, she combined the courses and created an open textbook: Building with Nature & Beyond: Principles for designing nature based engineering solutions. This interactive e-book allows readers to scan a QR code and watch videos or even do exercises. "If I had to publish it the traditional way, I wouldn't have been able to afford it, it's too costly," said Slinger. "I couldn't have done this without TU Delft OPEN Publishing" she said.  
The publication of this book has helped to launch a course within a new water specialisation at TPM, Water & Delta Systems. For the first time this academic year, a 5 ECTS elective course on the Hydraulic, Ecological and Social Design principles integral to Building with Nature will be offered and it is open to all TU Delft students. This material is complementary to courses also being taught at TU Delft's faculties of Civil Engineering and Architecture.   
In addition, Slinger's book will be used as part of a training programme on water resources and transdisciplinary science in Africa. She is currently the European Technical Coordinator of the African Water Resources Mobility Network, a mobility programme that facilitates exchanges of people – PhDs, MScs and staff – amongst five African countries. "They will use this material in combination with their own relevant nature-based solution projects," said Slinger. "That's what we're aiming for." 
Another book and a journal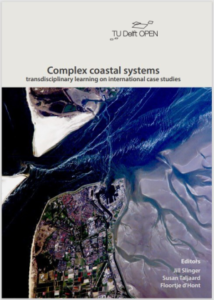 After the textbook, Slinger also worked with TU Delft OPEN to publish an open access revised edition of Complex Coastal Sy stems: transdisciplinary learning on international case studies, a book she had previously published through Delft Academic Press. This book was the product of a transdisciplinary workshop involving a comparison of seven international case studies on tidal inlet or estuary mouth management situations, located in South Africa, Sri Lanka, California, Suriname, Ireland and the Netherlands. It is intended for educators, transdisciplinary scholars, coastal scientists, and coastal managers. 
In addition, Slinger

is an Associate Editor for the International Journal of Water Governance, a joint open access publication between TU Delft and Wageningen University & Research. "It's a bit different because you can publish academic articles in it, but you can also publish practitioner articles," she said. "That means that we try to make accessible some of the Dutch knowledge on water governance that is often the 'how' of how people do things, not necessarily the theory or the high-level academic stuff." She also noted that the editorial board felt strongly about the idea of making this platform freely available, especially for those who might not be able to afford the high costs of publication. 
Tailor-made solutions
Working with TU Delft OPEN Publishing has been a great experience according to Slinger. She said they provided a backbone of guidance on the process of getting to publication, issues of copyright, and giving concrete examples of what to do. "Sometimes I hadn't even thought of a problem and they would come with suggestions and that just triggers you to make the design better. That interaction is what I valued the most. They kept the process going in the background and I can't tell you how valuable that was for me and potentially is to other people who might be considering publishing." 
She added: "The huge advantage of working with them is that they actually listen and they create tailor-made solutions. You really are making high quality academic literature freely available to the world – that speaks to my heart because I really believe in it."