The diamond Open Access academic publisher, TU Delft OPEN publishing, prioritises open source software and the use of open infrastructures. Following the principles of open publishing, we opted for Open Journal Systems (OJS) an open-source software application for managing and publishing scholarly journals and Open Monograph Press (OMP) an open-source software application for managing and publishing scholarly (text)-books. OJS and OMP are developed by Public Knowledge Project (PKP).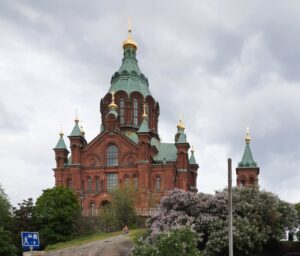 As soon as we heard about the PKP Sprint Helsinki – June 15−16, 2022 we knew we had to attend. The goal of this event is to bring together OJS/OMP users, members of the community and PKP staff to collaborate on improving the software, solving issues and brainstorming. The PKP sprint is open to everyone involved in publishing: publishers, librarians, editors or IT administrators.
During the PKP sprint there were many interesting topics (such as publishing XML, open peer-review, and incomplete submissions) however, we turned our focus and contributed to two topics close to our heart: Plagiarism and Contributor Roles. The participants were divided into small groups to work on selected topics.

Plagiarism:
Currently, the iThenticate plagiarism plugin places all reports in one folder for all our journals. This is not an ideal situation and we wish to grant editors access to reports related to the manuscripts they are handling. The dynamic group successfully managed to amend the existing plugin to allow editors to only have access to reports they requested. This extended feature has been tested and is working for both OJS and OMP. The plugin will soon be available for the community. The group works on updating the documentation.
Contributor roles (CRediT): 
The goal is to include the 14 contributor roles defined by NISO in the OJS/OMP workflow so that they can be part of the metadata standard of the journal article or book. This useful metadata retrievable by Crossref, Google Scholar, ORCID or institutions can provide useful insights on every research contribution.
CRediT supports transparent recognition and falls under the Rewards & Recognition of the TU Delft open science programme. Contributor roles also play an important part in research integrity and reduce conflict about contributions between authors.
Our interactive and lively discussions lead to:
The acceptance (for now) of the limitation of CRedIT (some essential roles like a translator, copyright checker or policy advisor are missing)
The decision to facilitate the implementation CRediT in PKP publication workflow.
Develop a plugin for Contributor Roles Plugin (this is in working progress)
Take away messages:
PKP sprint facilitates best practices in open science
PKP sprint and the participants offer a diverse and inclusive environment
We achieve much more by working openly and collaboratively
No need to be technical to find your place and to have a valuable contribution