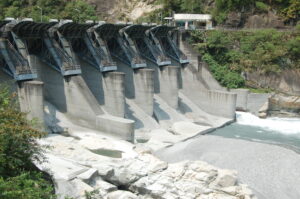 As climate change and sea level rise impact coastal regions around the world, coastal engineering will play an increasingly important role in addressing the related challenges. With that in mind, Dr. Bas Hofland, Associate Professor of Coastal Engineering at the Faculty of Civil Engineering and Geosciences helped to launch the Journal of Coastal and Hydraulic Structures (JCHS) through TU Delft OPEN Publishing. The journal's mission is to publish high-quality, rigorously peer-reviewed research and engineering results about coastal and hydraulic structures in an open and free way.
Motivating factors

For Hofland, the motivation to create a new journal was inspired by several things. First, he recognised the need of institutes, companies and governments to publish and read high-level academic works in the field of coastal engineering. "While much interesting knowledge on coastal and hydraulic structures is gathered by the engineers who build and design them, they often lack the rigorous peer-review process to publish the core of their findings at an academic level," he said.
Establishing a journal of coastal and hydraulic structures was also important to Hofland because there is nowadays so much attention on the natural processes and the effects of structures. "This, of course, is very good and important," said Hofland, "but we also need some scientific recognition for the classic hard structures that we build. We want to focus on the engineered interventions."
Quality and costs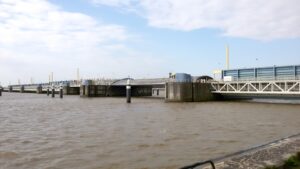 Another reason Hofland wanted to start a journal was a frustration with the power of commercial publishers. "If a commercial publisher has an open access journal, 80% of the work is being done for free by academics that create the content, do the reviews, etcetera," he said. "So, the journal is actually built by academics for free, or you could say it's paid by the universities." In principle, publishers these days host a website and the quality is provided by the academics. Hofland believes that academics should be the owners of their own reputations.
In addition, you have to pay publishers to get a paper published.  If the journal builds a good reputation and gets an impact factor, then it's likely that commercial publishers will start to increase these costs. "You might pay 4,000 euros for publishing a paper where you do all of the work and the real cost of hosting the paper is 400 euros. So, you have this profit margin of 900% for publishers that I think is ridiculous."
A community effort
The idea of JCHS solidified in 2019 at a coastal structures conference in Hannover, Germany where a group of about ten editors expressed the same feelings as Hofland. "We decided as a group to start the journal and we were looking for a nice way to do it and TU Delft OPEN Publishing was the perfect match," he said.
As the first Editor-in Chief, Hofland is one of 14 members of an editorial board that represents a variety of geographic regions and academic and professional disciplines. With a community-based approach, they hope to keep things fresh and diverse. "We try to keep it at the mid-level and open to more people and we really want to do things as a group," said Hofland. "That's also a challenge because in a few years we will have to start rotating people as some of us should step out and hand things over to the younger generation."
Building a reputation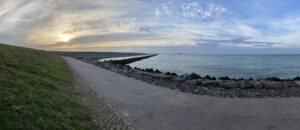 In 2021, the JCHS published ten papers on a variety of topics ranging from the classic topic of rock stability, to overtopping, to field measurements, tsunamis, renewable energy, navigation, and nature-based structures. One notable paper was by Dr. Jentsje van der Meer, the most well-known professor in the field according to Hofland. "He made a formula in the late 80s and it's the standard for the stability of rocks on a slope. There are dozens of papers that have used that formula and have tried to extend it or do something with it," he said. "This is the first time he himself tried to do that and he chose to publish in our journal. That really helped us get some visibility so that was nice."
Something that adds credibility to the journal is that they also publish reviewer's comments, which Hofland said is uncommon in coastal engineering. "The reviewer makes comments and the writer makes a rebuttal and we publish this entire thing so the interaction between writer and reader is transparent," he said.
So far, 2022 looks promising for JCHS, with two papers already published, and eleven in the review process. Hofland also said, "We expect TU Delft OPEN Publishing will start to get us in the first indexing systems this year, such that we will become even more attractive for academic authors." And JCHS has already inspired a spinoff, with the Journal of Coastal and Riverine Flood Risk (JCRFR) recently launching through TU Delft OPEN Publishing.
Open makes things easier
For Hofland, choosing open publishing was a no-brainer: "If you're starting a journal you have to think about plagiarism, publication ethics, formatting, all of these little things. You discover quite a lot of boxes you have to tick. TU Delft OPEN is really helpful because there are standards for everything and they can give you the tools and that really helps you."

The Journal of Coastal and Hydraulic Structures (JCHS) is published by TU Delft OPEN publishing as an open-access journal, freely available for reading and download.